PROUDLY SUPPORTING THE COMMUNITY
OUR CHARITY WORK IN BUCKINGHAM
With a practical and appealing floor, you can enhance the functionality and the aesthetics of your working and living spaces. Buckingham Flooring has been dedicated to providing quality flooring to homes and businesses throughout the Buckingham area since 1996. As a way of giving back to the local community, our team regularly undertake a wide range of charity work. We're proud to help those in need and thank the wider community that has supported us for so many years.
YOU DON'T HAVE TO BE MAD TO WORK HERE BUT....
Taking a ride on the outside of an aeroplane isn't everyone's cup of tea, however, at Buckingham Flooring, we know that when you want to make money for charity, you really have to go that extra mile.
Take a look at the pictures below to see our managing director Gordon Reboul and his daughter Natasha, flying high while raising money for the local Willen Hospice.
Additionally, the pair completed a sky dive to raise money for the charity.
Gordon also holds an annual Christmas fancy dress party, with proceeds going to vaious charities.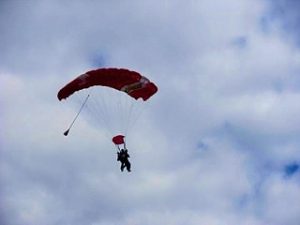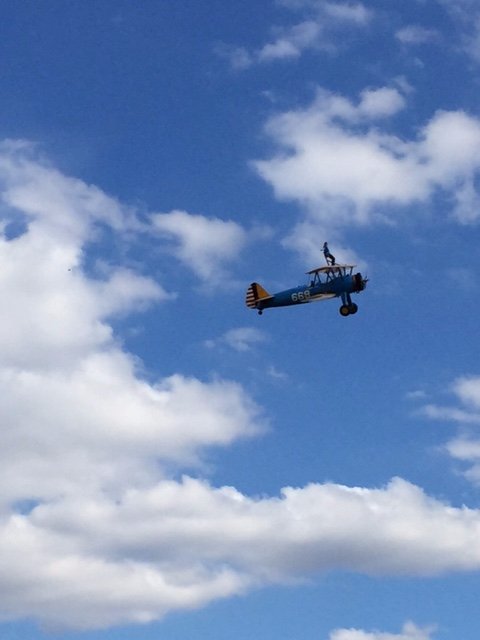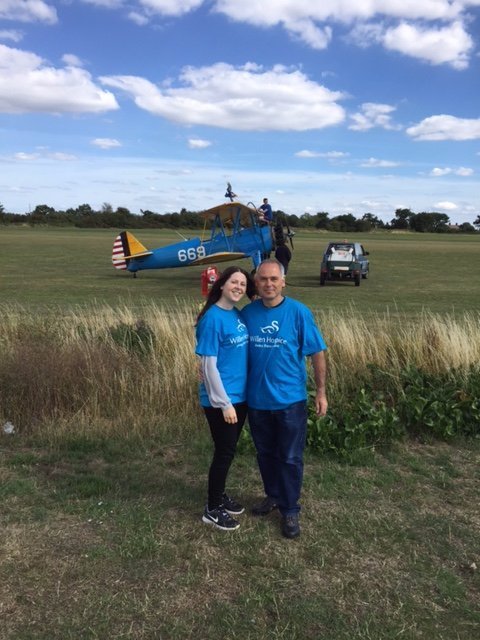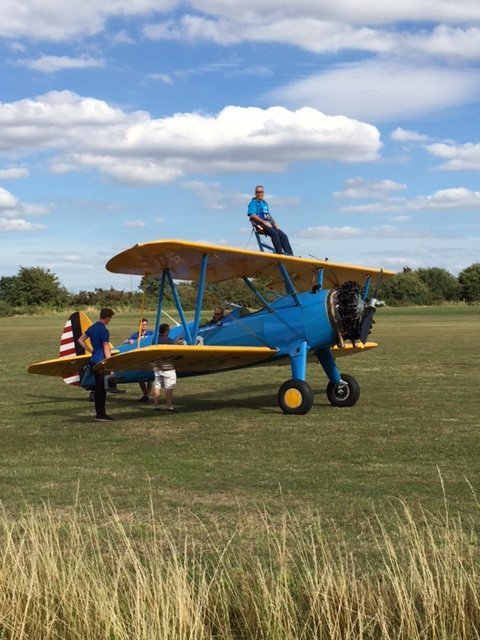 £1,440.00 raised - Willen Hospice
Last year, Gordon set himself the challenge of learning the Waltz, Rumba, Jive and Quick Step in his local Strictly Come Dancing competition. Gordon passed with honours and achieved a bronze medal grading for all four dances. He raised £1440.00 for Willen Hospice.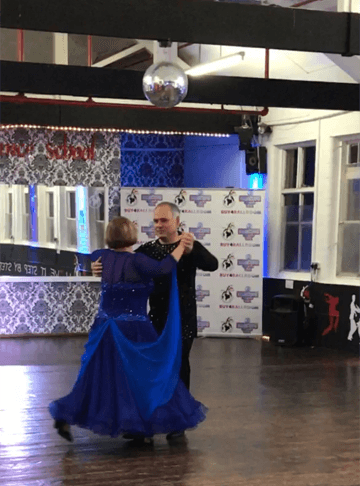 Kilimanjaro climb 2017
The next challenge Gordon set himself was to climb Mt. Kilimanjaro in Africa.
The four charities he raised the money for were Willen Hospice, Alzheimer's Society, CRY (cardiac risk in the young) and the Samaritans. 100% of the money paid was split between the charities.
Money Raised
In total, Gordon raised over £2500 for the aforementioned charities.  Thank-you for all of you who kindly donated for these great causes.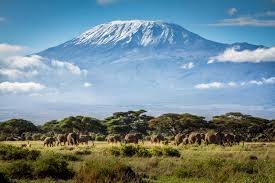 THE FAST AND THE FURIOUS
At Buckingham Flooring, we firmly believe in supporting and developing local athletes. We're proud sponsors of local football tournaments and we are very pleased to introduce our local squash champion, Jemma Stanton.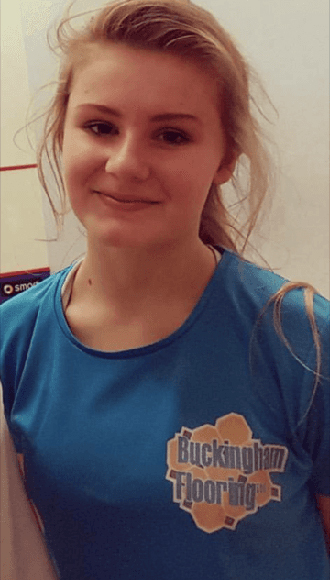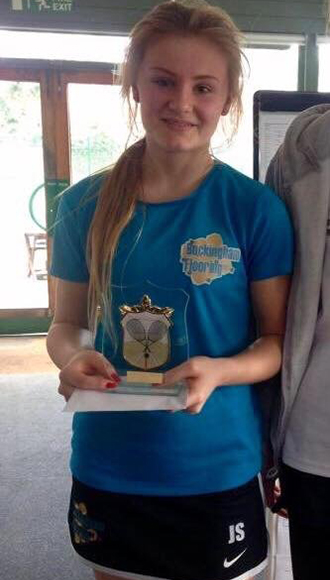 NATIONAL LIFT TOWER ABSEIL
We like our challenges related to height at Buckingham Flooring.  In September 2018, Gordon and his daughter Natasha abseiled down the National Lift Tower in Northampton. 400ft tall! This is a Grade II  listed building and it was originally built to test lifts standing at a staggering 127 meters.
Money raised
With this in mind, they completed the abseil successfully and raised over £600 for Willen Hospice. After overcoming her fears, Natasha said afterwards that it was really worth it for the outstanding support and money raised for Willen Hospice.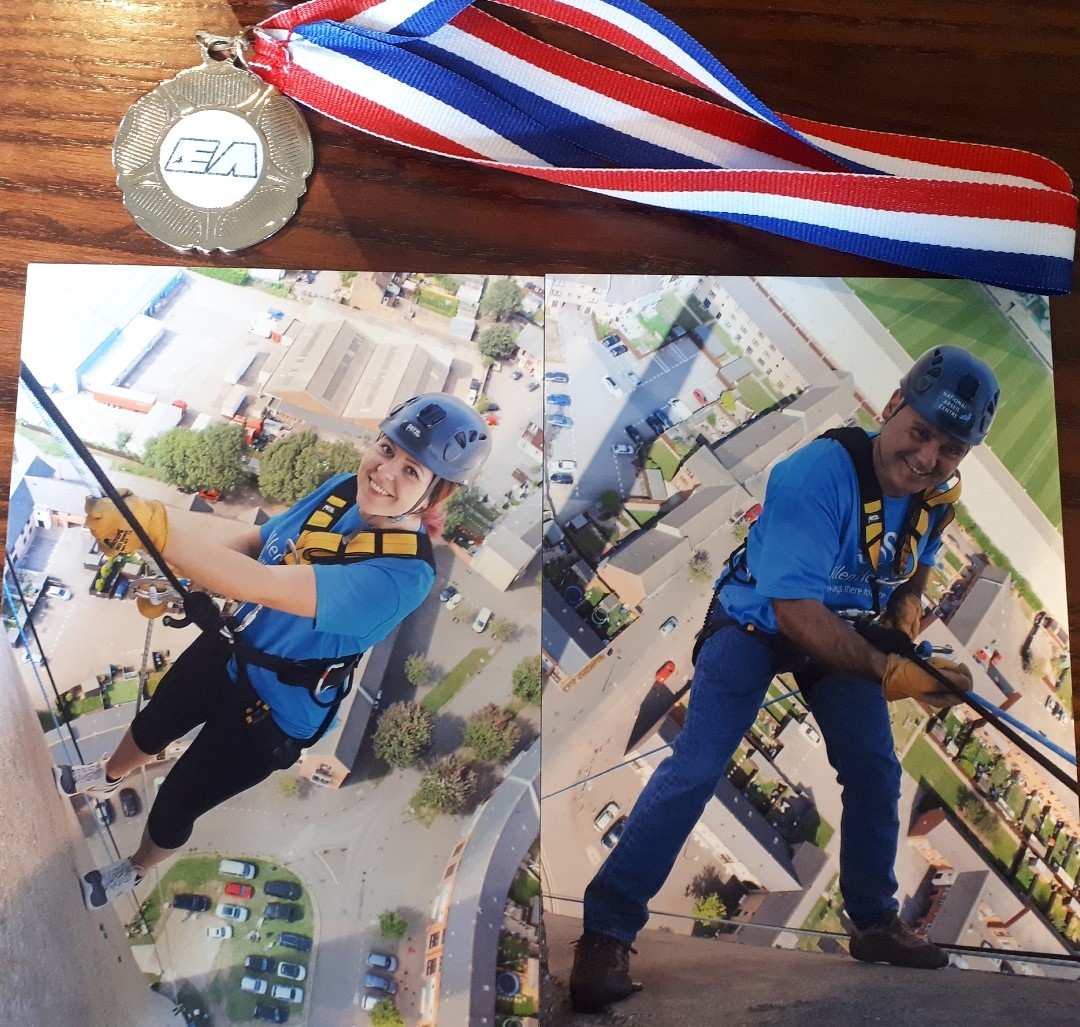 IF YOU WOULD LIKE TO FIND OUT MORE ABOUT THE GREAT CHARITY WORK WE DO IN BUCKINGHAM
PROUD TO HELP THOSE WHO HELP OTHERS
At a recent flooring installation for the Samaritans in Northampton, Buckingham Flooring were pleased to be able to help stretch the charities budget a little further by laying new carpet tiles in the entrance hall free of charge. Read their letter of thanks below.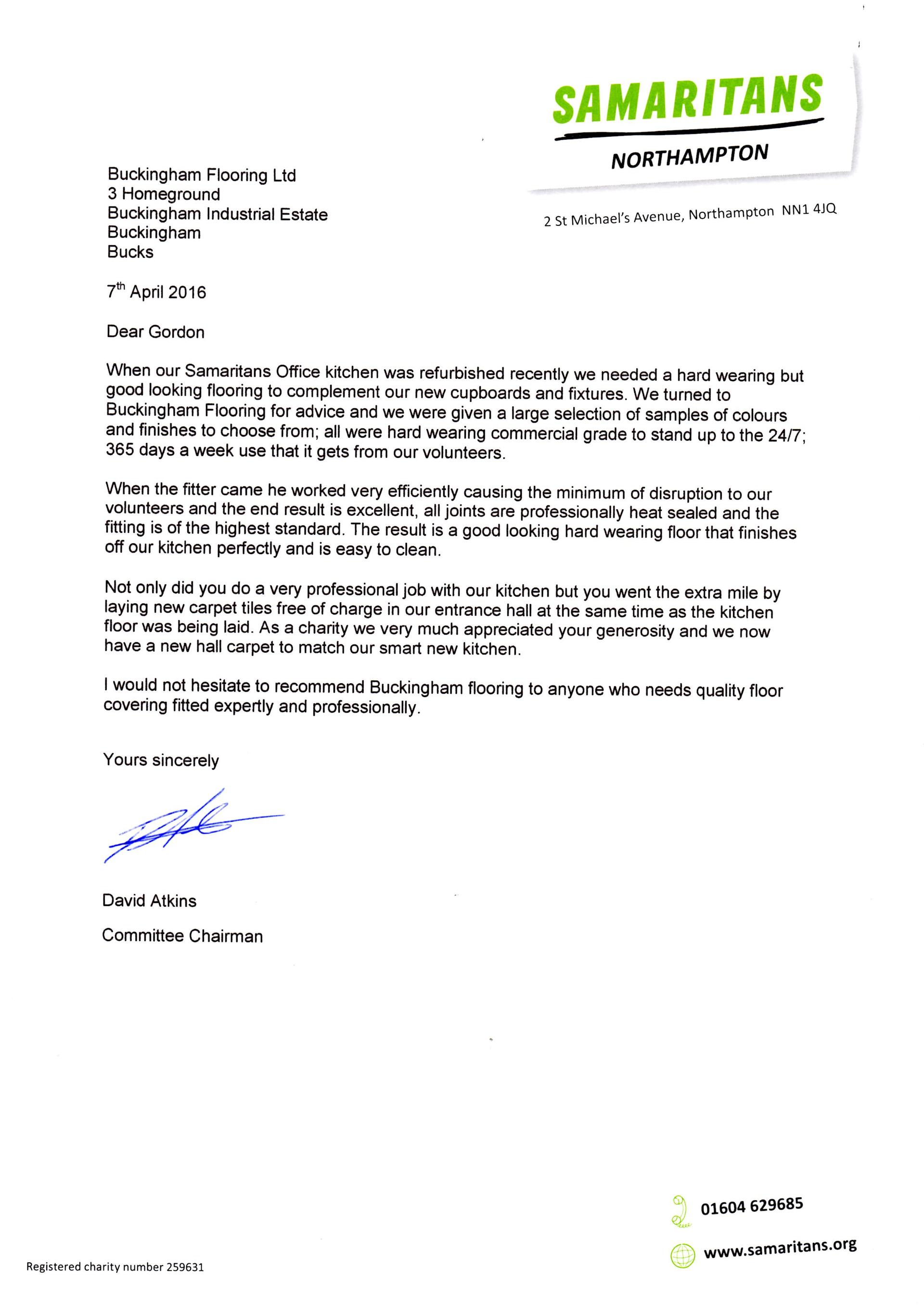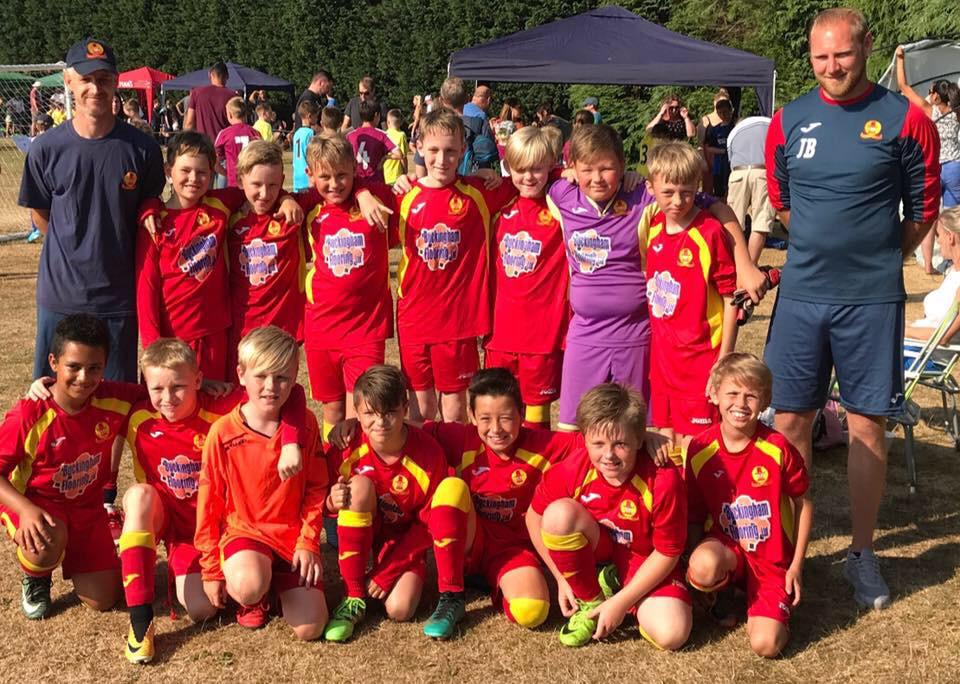 Buckingham Flooring Your Local Flooring Experts